Magic's Auto Class 7 MOT
Very few garages and MOT test centers in Coventry provide MOT testing for the larger classes such as Class 7 for small and large goods vehicles. At Magic's Auto located in Eden Street Industrial Estate in Coventry, our class 7 MOT test centre is equipped with all the essentials for all your class 7 MOT testing needs. 
Class 7 MOT Specialists Coventry
At Magic's Auto, we are a fully authorised MOT testing Garage, our specialists carry out Class 7 MOTs on all types of vans, ensuring that all statutory requirements are met and carried out to high-quality and efficiently. Our Class 7 MOT service Coventry is second to none, with our team of highly experienced approved MOT specialists always fulfilling the requirements to get your vans safely back on the road.
Coventry MOT Test Center
At Magic's Auto, our class 7 MOT test centre is certified and approved by the DVSA and purposefully equipped to provide a full class 7 goods vehicle service, this service includes everything from vans and flat-bed trucks.
What Vehicles Require a Class 7 MOT Test?
Light commercial goods vehicles that are a weight of 3000kg to 3500kg require Class 7 MOT servicing. If you are unsure of the weight of your vehicle, you can check your vehicle handbook to find out.
Service Brochure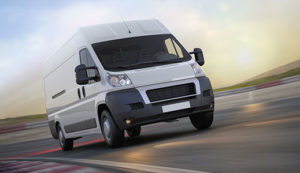 For any enquiries for your Class 7 MOT service, call us now on 02477671230